Problem Stated: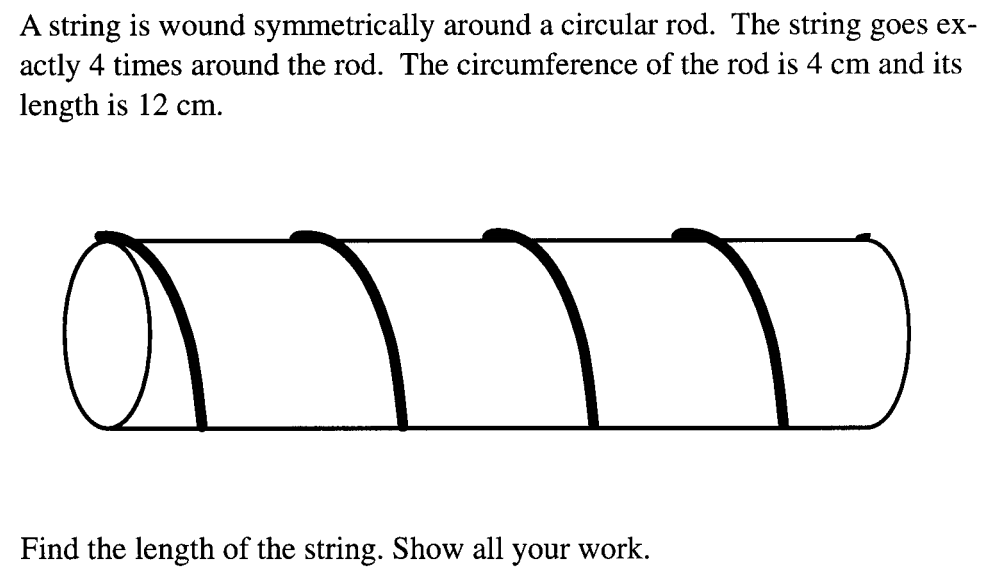 Step 1: Make the students work in a group of 3-4 students and give them just 5 mins to solve this problem.
Step 2: Ask them to create a cylinder with a piece of paper of the measurement given above and mark with pen the thread around it.
Step 3: Once the time is over ask each group to show their working for the same.
Note: Twenty years ago, this puzzle appeared on a test administered to top-tier math students from 16 countries around the world. Only 10% of test takers got it right.
 New York Times' Edward Rothstein wrote about this problem back in 1998:
It is actually a beautiful solution, simple and startling enough so one almost has to take an object in hand and think about why it makes sense… Nothing could be a better illustration of the value of teaching a mathematical way of thinking. It requires different ways of examining objects; it might mean restating problems in other forms. It can demand a playful readiness to consider alternatives and enough insight to recognize patterns. Anyone who solves this problem starts to think differently about the world itself.